Over on
Fixed Gear Gallery
, there's a little discussion about the
MPLS Fixed
site and forum. Now, I've been
accused of being pretentious
and snotty (
it's lonely at the top
, but it's comforting to look down upon everyone on the bottom), and then there's the
tri-geek who beat up the cyclist
who recommended that he get a light, but I think that the MPLSF guys take the cake.
"Please explain, in a paragraph or more, why you would like to join MPLSFixed and what you hope to gain from - and contribute to - this forum, Single sentence applications like "I like bikes" will not be approved."


To which I propmtly tried to join in, because one of the only thing better than snorting in derision towards the lowly geared riders is hanging out with people who are
almost
as good as me.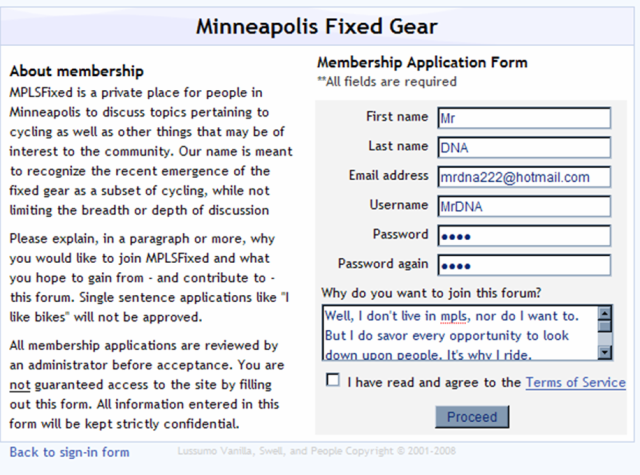 Think I'll get in?
-DNA